Contact Us
Phone: (08) 8293 3779
Fax: (08) 8297 0907
dl.1415.info@schools.sa.edu.au
21B Errington Street
Plympton 5038
South Australia
Errington Special Education Centre is located in Adelaide's western suburbs, about half way between the City of Adelaide on our famous Glenelg Beach, not far in from the Anzac Highway and Marion Road intersections.
Enter the driveway down the Eastern Side (left) of the school. You will find plenty of off street car parks. Follow the signs to reach the administration building from the front of the school.
This driveway leads also to the DROP-OFF verandahs for each of the School Sub-sections.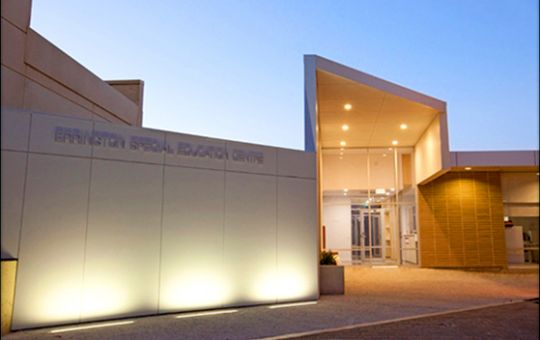 Welcome to Errington Special Education Centre
A Proud History
Until 2013, our school had a long and proud history known as Ashford Special School, previously located on Anzac Highway at Ashford. But today marks a new era in our brand new school, designed and built specifically for children with wide ranging forms of disability.
We average between 100 to 110 students enrolled across our classes ranging from Reception to Year 12. Boys and Girls. Each with varying degrees of Physical, Intellectual and Medical disability.
Staff work very hard to ensure a harmonious and peaceful learning environment. A fun place for children to grow and develop their life skills. We have much fun along the way, and aim at the end of the day to have student return home happy and relaxed to their families.
Feedback and Complaints
Feedback is an important part of any school's ability to assess the way they approach daily operations. Errington also appreciates feedback from our school community.
click here to read more about your rights and options relating to providing us with positive feedback or to complain about an issue.